Our Specialty
What's so Special About Braintech
IT Consulting Services For Your Business. We are leading technology solutions providing company all over the world doing over 40 years. We here to help you 24/7 with our qualify experts.
Our Services
Our Featured Services
IT Management
Our IT managed services maximize the health and performance of your key IT systems, networks and applications.
IT Counsulting
We help clients to navigate through digital technology integration, including strategizing from an architecture, workforce and applications standpoint.
Graphic Design
We provide a full graphic design service to help you communicate your message using colour, style, typography, illustration and creative ideas.
Data Security
We are expert in the field of data security and data protection, our team has years of experience in multiple industries protecting critical data.
IT Design
We can correct any technical issues that are impeding the growth of the company. We focus to maintains the reliability of your IT environment each step of the way.
Business Consulting
Our management consulting services focus on our clients most critical issues and opportunities: strategy, organization, operations and technology.
Client Reviews
What Saying Our Customers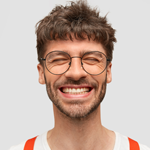 We rely heavily on our Cisco phone systems and IT network. In the past we had one person managing all our IT needs, we needed a whole company to support our voice and data network.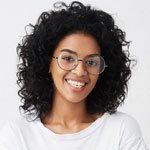 We were having Internet speed and performance issues as well as server issues that were not getting resolved. Our need for a new managed service provider was inevitable.
I have called the help desk just three to four times over the past two years. Every time, my problem has been resolved within a few minutes, the tech is very personable and friendly, and it's left me with this thought: If I have a computer problem and can't figure it out, call the help desk, because I know that I am wasting time by not doing so. The problem will still exist, and I am still frustrated. As soon as I want it fixed, I call the help desk and I get it fixed. You guys do an awesome job.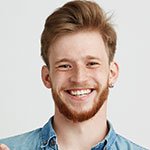 Having worked with TNS for several years now, I would gladly recommend their IT support services to anyone…they are a very flexible and professional company. When they say they will do something they will do it, and always follow up with a call to see if everything is okay. They deal with all our third party suppliers so that we get a resolution as fast as possible.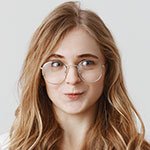 Our team relies heavily on IT to deliver the excellent levels of customer service we need to maintain. We needed an email solution that was reliable and easy to use – TNS helped us to migrate to a new system quickly and simply, and it's great to know they are at the end of the phone whenever we need them.
By 2026, researchers estimate that the CMS market will reach $123 million. Because of...
Let's Talk
Speak With Expert
Engineers.
Get In Touch
Fill The Form Below
Start a Great Project With
US